Open Art Studio in the Library Loft
Fridays from 1:00 – 3:00 PM
Bring your works in progress and supplies (no turpentine, please!) to this drop-in art program. This is an opportunity to create in a collaborative environment with other artists.
New Pin System for Online Account Access
Beginning April 23rd, to log in to your account online, you will be required to enter your library card number and a PIN. Your last name will no longer be required. The PIN will help prevent use of your identification and borrowing information without your knowledge or approval.
Looking for Something?
We can help you get the books and videos you want by placing a hold, taking a purchase request, or creating custom reading lists with MatchBook.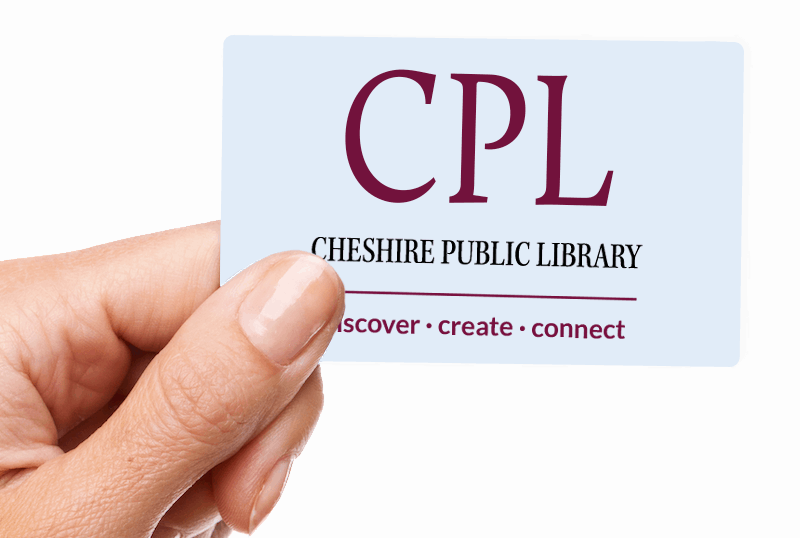 With a Cheshire Library card, Cheshire residents have access to free books, movies, music, downloadables, and more. Bring your photo I.D. to the library and get your card today!