Looking for Something?
We can help you get the books and videos you want by placing a hold, taking a purchase request, or creating custom reading lists with MatchBook.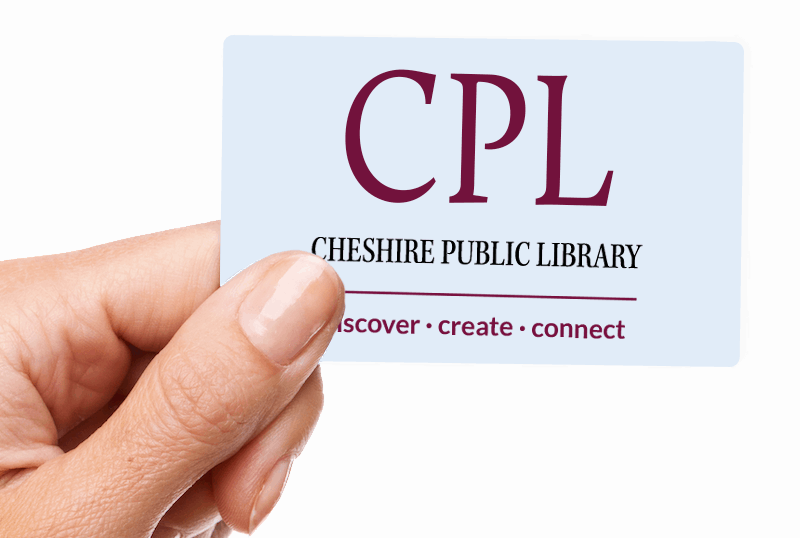 With a Cheshire Library card, Cheshire residents have access to free books, movies, music, downloadables, and more. Bring your photo I.D. to the library and get your card today!